Music in Full Bloom with special guest Sabrina Tabby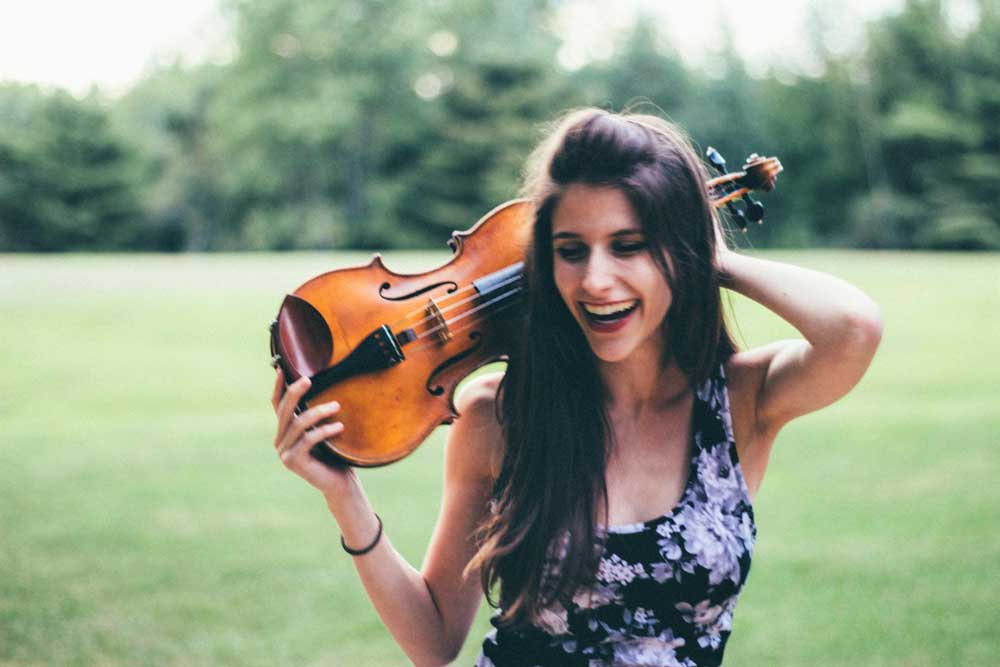 Buffalo High School Performing Arts Center
6:30pm Conductor Chat
7:30 pm Concert
Celebrate spring as BCO takes on the works of Beethoven and Copland.
BCO is pleased to announce special guest, violinist Sabrina Tabby, who will perform Beethoven's Violin Concerto in D Major Op 61
This concert will celebrate spring with a performance of Aaron Copland's iconic Appalachian Spring. Copland, one of the most famous American composers of the 20th century, wrote Appalachian Spring initially as a ballet score for a 13-piece orchestra. A year later Copland wrote and prepared a score for full orchestra. The composition based on the Shaker hymn Simple Gifts focuses on the human landscape of a rural Pennsylvania community in the nineteenth century.
Violinist Sabrina Tabby, from Philadelphia, developed a fondness for chamber music at a very young age, playing regularly with her twin sister, a cellist.  In high school, she and her sister were featured on National Public Radio's "From the Top" radio series and television show at Carnegie Hall.
At Bard College Conservatory of Music, Sabrina performed across four continents, as concertmaster of and soloist with the Conservatory Orchestra, in chamber music, as well as in various baroque and new music ensembles. In addition to her degree in performance, Sabrina also received a Bachelor's degree in French Studies. She continued throughout her Master's Degree from Northwestern to be recognized for her fine playing as a soloist and chamber musician.
A founding member of the NYC-based new music ensemble, Contemporaneous, she is prominently featured on Innova Recordings album "Stream of Stars: Music of Dylan Mattingly," and premiered David Bloom's concerto written for her with the American Symphony Orchestra. This past season, she led the ensemble as concertmaster in Act I of Mattingly's first opera, Stranger Love presented by Prototype Festival.
Sabrina performs and tours as a founding member of ATLYS (with her twin sister!), a classically-trained, crossover string quartet that is redefining the role of chamber music.