Conductor Hisham Bravo Groover
Hisham Bravo Groover is serving in his first season as Music Director and Conductor of the Buffalo Community Orchestra. In addition, he is pursuing his doctorate degree in orchestral conducting from the University of Minnesota, studying under Mark Russell Smith. At the university, Hisham serves as co-director of the university's campus orchestras.
Before moving to Minneapolis, Hisham lived in Denver, CO, where he held the positions of Associate Conductor of the Denver Philharmonic Orchestra, Assistant Conductor of the Arapahoe Philharmonic, and Assistant Conductor of the Lamont Symphony Orchestra and Opera Theater. While living in Colorado, he also received his artist diploma in orchestral conducting from the Lamont School of Music at the University of Denver. Prior to Colorado, Hisham graduated with a master's degree in orchestral conducting from The University of Iowa.
As an educator, Hisham is deeply passionate about working with students. He has served as Adjunct Instructor and Conductor at Ripon College (Wisconsin) as well as at Arapahoe Community College (Colorado). Furthermore, he was invited to conduct the 2018 Colorado State University-Pueblo Honors Orchestra in Pueblo, CO.
Aside from conducting, Hisham is also a violinist. Throughout his education, he has studied with several pedagogues including Mark Rush, Michel Boris Zaitzeff, and Ching-Yi Lin. Hisham holds a master's degree in violin pedagogy from Western Kentucky University and a bachelor's degree in violin performance from Loyola University in New Orleans. Additional violin studies have taken him to the New Zealand School of Music and the summer orchestra festivals at Indiana University's Jacobs School of Music.
Hisham's principal conducting mentors include Mark Russell Smith, Leonid Grin, Lawrence Golan, and William LaRue Jones.
As the new Music Director of the Buffalo Community Orchestra, Hisham is proud to serve its musicians and community during its celebratory 25th season.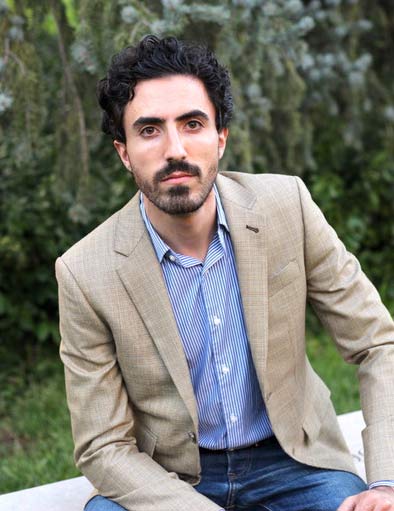 Buffalo Community Orchestra Board:
President: Michael Walsh
Vice President: Jolyn Halvorson
Secretary: Joelle Strandquist
Treasurer: Jeff Burns
Gretchen Katzenberger
Sarah Kremer
Kendall Kubasch
Veronica Lilly
Mary Ellen Lundsten
Thomas Maresh
Yvonne Rammel

Concertmaster James Zabawa-Martinez
James Zabawa-Martinez was born in Austin, Texas and had a strong desire to play the violin since early childhood. He began his studies at the age of 11 in his middle school orchestra. When James was 14, he met violinist Jennifer Bourianoff from the Austin Symphony and began to study with her. Shortly after, he moved to Faribault, Minn. to attend Shattuck-St. Mary's Pre-Conservatory Program, where he studied with Sally O'Reilly.
He continued his studies with her while earning his bachelor's degree from the University of Minnesota. James has performed in various master classes for teachers including Joseph Silverstein, Pamela Frank, Ani Kavafian, Angie Fuller, Yair Kless, Jonathan Magness, Vijay Gupta, Bruce Coppock, and many more. James has performed throughout Europe and North America as a soloist and chamber musician, and has participated in national-level competitions such as the Sphinx Competition, Saint Paul Chamber Competition, Music Teachers National Association, and more. He received his master's degree at the University of Texas at Austin with professor Brian Lewis, and maintained a teaching studio at Orpheus Academy of Music. He is currently working on his Doctoral degree with Sally O'Reilly and works as her teaching assistant.
Violin I

Sarah Braith
Kari Hartman GM
Sarah Kremer
Veronica Lilly
Diana Mills
Julie Rathmanner#
Dawn Weis#
James Zabawa-Martinez+

Violin II

Anna Colbenson
Sophia Cruz
Marilyn Groth#
Mary Ellen Lundsten
James Lyke
Aja Majkrzak *
Ryan Nelson
Ellie Stonecipher#
Donald Strand
Joelle Strandquist§
Victoria Van Beusekom

Viola

Zachary Armstrong *#
Aaron Clark
Annelise Raisanen
Niloofar Sohi*

Cello

Andrew Burgdorf *
Jeffrey Burns £
Gavin Downer
Linda Emmel ∞
Hunter Simard
Erin Walsh#
String Bass

Charlie Emerick
Annika Lind
George Morris

Flute

Lee Ann Carlsted (piccolo)
Yvonne Rammel
Kristi Wagner *#

Oboe

Abigail Amundson#
Michael Jeannot *#
Clarinet

Jennifer Domka
Gretchen Katzenberger *
William Tregaskis

Trombone

Ryan Anselment *
Tim Domka
Jake Pavia

Trumpet

Kyle Anderson
Michael Dailey *
Jackie Kuhns#
Ken Ross
Bassoon

Mike Hilden
Heather Kurtz#
Larry Marquette *

Percussion

Marshall Carlsted *#
Kendell Kubasch $#
Jen Schroeder#
Merijo Strandquist#

French Horn

Jolyn Halvorson *2
Thomas Maresh
Kara Stonecipher#
Michael Walsh# 1
+ Concertmaster
* Section Principal
£ Treasurer
GM General Manager
$ Finance/Budget Chair
∞ Stage Decorations
1 BCO President
2 BCO Vice President
§ Secretary
# Absent fall 2020