BCO Spotlight
March 3, 2024 @ 4:00 pm
$12 – $15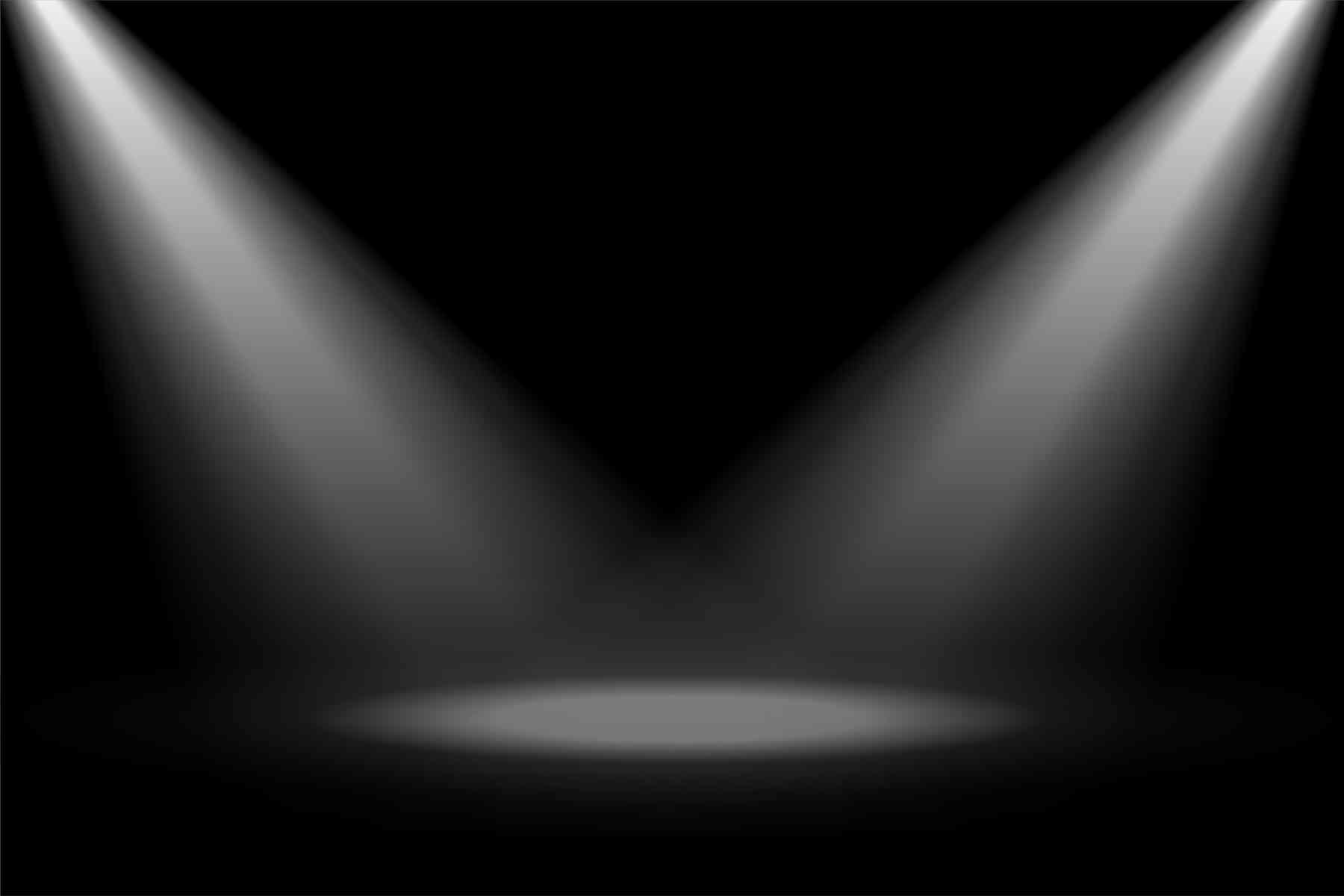 Buffalo High School Performing Arts Center
3:00 pm Conductor Chat
4:00 pm Concert
Program:
Haydn: Cello Concerto, I. Moderato
Andy Burgdorf, cello
Bizet: 'Votre Toast' from Carmen
Marcus Hanson, tuba and voice
Vaughan Williams: Suite for Viola, Group 1
Zach Armstrong, viola
Brahms (arr. Berio): Clarinet Sonata No. 1 in F minor, II. Andante un poco adagio, IV. Vivace
Jennifer Domka, clarinet
Copland: Appalachian Spring Suite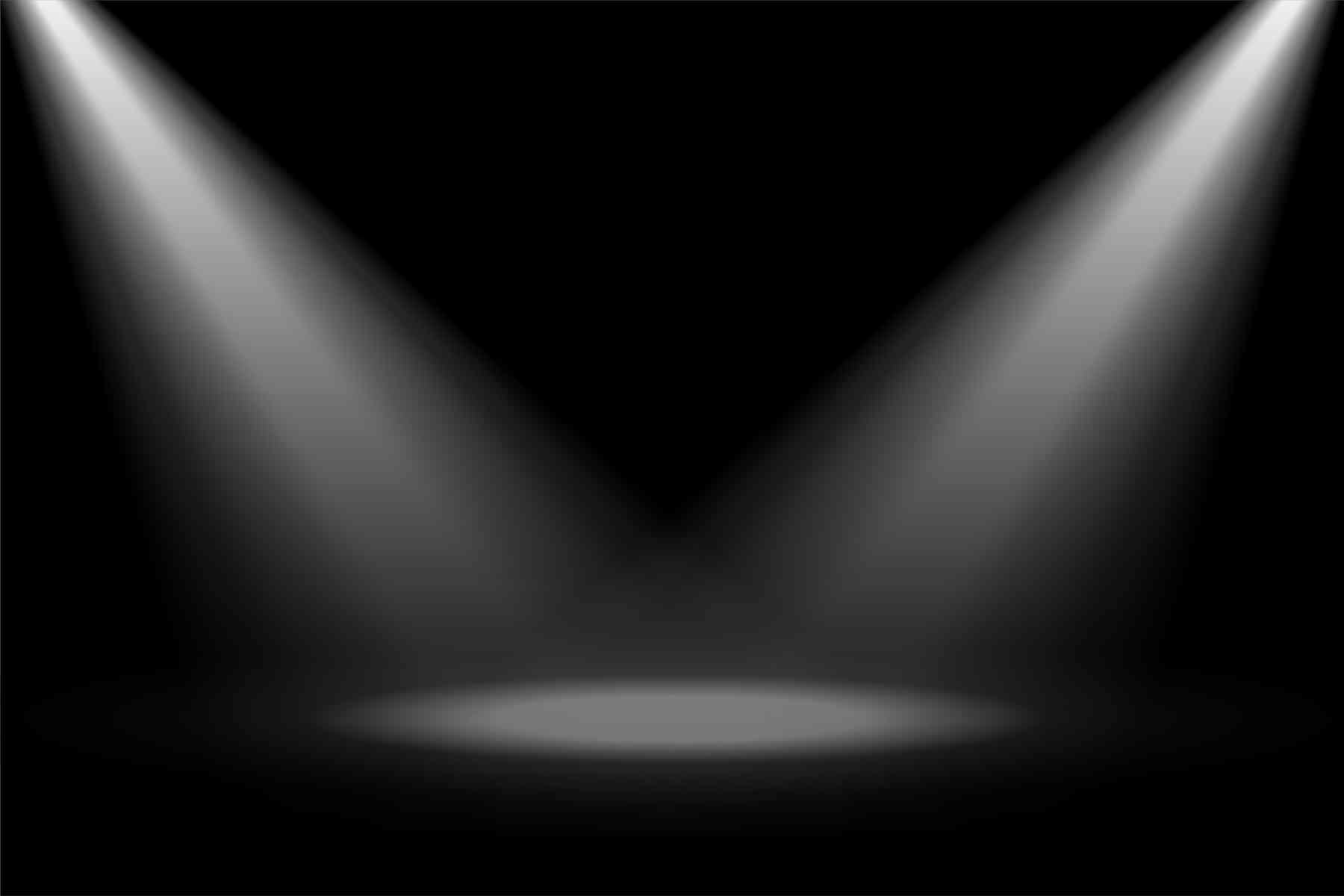 Celebrate spring as BCO turns the spotlight to their very own. Join us for a unique program that highlights the many talented musicians of the Buffalo Community Orchestra, including music from Haydn, Brahms, Copland and more! BCO is especially excited to welcome BCO soloists Andy Burgdorf, Marcus Hanson, Zach Armstrong and Jennifer Domka to the stage.
Andrew Burgdorf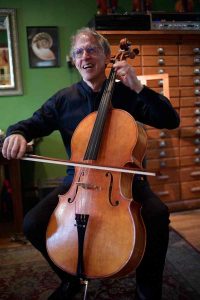 Andrew is a charter member of BCO as principal cellist for almost thirty years. He began cello at age 10 under Minnesota Orchestra cellist, Eric Wahlin, as a University of Minnesota premed student under Tanya Reminokova, and recently under Minnesota Orchestra's principal cellist, Tony Ross. He is always curious to learn new styles including tango and improvisation under Jacqueline Ultan. He fondly remembers playing cello with his wife at the Governor's Mansion for the American Cancer Association, and for "End in Mind" at the Minneapolis Institute of Arts for Kathy Wurzer. He keeps a few coins for good luck that were tossed in his cello case by casual spectators when he played on the streets in Jerusalem and Paris as a young teenager. Cello concertos with BCO have included the Vivaldi with his daughter, Amanda; the Saint Saens; the Dvorak; the Brahms Double 2nd movement with St. Cloud's concert master, Marion Judish; and the Brahms Double 1st movement with violinist, Erika Blanco. Andrew looks forward to performing the Haydn Cello Concerto in March 2024.
Dr. Burgdorf plays Eric Wahlin's 1790 Italian Finnochi cello and a 2022 John R. Waddle commissioned cello. He uses several different bows including a gold Albert Nurenberger bow and a fifty year old pernambuco tortoise shell bow of Minnesota Orchestra's previous principal cellist, Robert Jamieson.
Andrew is currently in his 36th year as a family physician for Allina in Buffalo and is thankful for the culturally rich and supportive musical community we share.
Marcus Hanson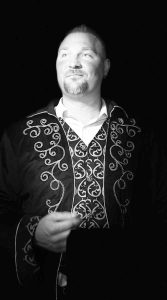 Marcus Hanson grew up in Billings, Montana, studying organ and bassoon before finding his calling as a tuba player in the 8th grade. (It was also at that time that he met his future wife and BCO cellist, Carmen Hanson nee Fortier, at the International Music Camp 😉 Marcus continued his musical studies at St. Olaf College, in Northfield, MN where he served as Principal Tuba of the esteemed St. Olaf Band and St. Olaf Orchestra for all four years, earning a BM in Tuba Performance. During his time at St. Olaf, Marcus also developed his bass-baritone voice, singing in numerous settings, including a soloist role in the world premier of 'A Gull's Body' for Soprano, Baritone and Tambellan by Ron George.
Post-college, Mr. Hanson had a 7-year performing career as bass singer with the contemporary vocal band, InPulse, and won the 2009 Sing Minnesota Karaoke Champion. He promptly quit professional music and began a sales career in the wine & spirits industry. Since then, he has continued to be active as both a freelance tubist and singer, soloing with ensembles such as the Fargo-Moorhead Symphony and the Bavarian Blast Tuba Ensemble in New Ulm, MN.
Marcus lives in Delano with his wife Carmen and their two children, Alice (10) and Leo (14); and enjoys gardening, travel and all things Food, Wine & Music!
Zach Armstrong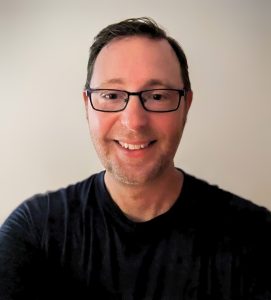 Zach Armstrong has been privileged to play with the Buffalo Community Orchestra for over 15 years. He started playing the violin at 10, as part of the public school music program. His first private instructor was Elizabeth Jacobson-Holtz, who had a profound impact on him and set him on his musical path. Through high school, he studied with Nancy Oliveros of the Artaria String Quartet. The orchestra and viola professor at Gustavus Adolphus College, Warren Friesen, pushed him to try the viola, and he hasn't looked back since. During his Masters program at the University of Minnesota, he studied with Thomas Turner. He has also studied with Peter McGuire and Aaron Janse.
Zach has attended the Brevard and Aspen Music Festivals, has served as principal violist of the Mankato Symphony, was a member of the Duluth Superior Symphony orchestra, and currently plays with the Metropolitan Symphony Orchestra and Buffalo Community Orchestra.
Zach lives in Minneapolis with his wife and two children, where he teaches high school mathematics.
Jennifer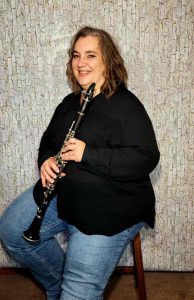 Ever since the summer before 5th grade, Jennifer has known that she was meant to be a clarinetist. From the first day that she received her clarinet, it seemed meant to be. Being in band thru high school lead to pursuing a music degree at St. Cloud State University. While studying clarinet under Dr. R. Dennis Layne, Jennifer had the experience of performing with several talented musicians. Throughout her collegiate career she performed with the SCSU Wind Ensemble under the direction of Rick Hansen, and the St. Cloud Symphony Orchestra under the direction of Larry Eckerling. She also had the opportunity of performing in various chamber and small group ensembles, besides several of her own recitals. One of the most memorable opportunities that music provided during college was the chance to travel to Denmark and Russia. It was a remarkable trip.
Music has always been a large part of Jennifer's life. Although the clarinet was put on hold to start a family after college, playing music was something that she was meant to return to. After her break of several years, revisiting the clarinet was like meeting an old friend.
Jennifer is eternally grateful for all of the opportunities that clarinet playing has brought, not the least of which is playing in the Buffalo Community Orchestra. The making of music with such fine musicians, and people, has been a complete gift. She looks forward to several more years of sharing music with this great group of musicians, and fabulously supportive audience members and community.
Three Ways to Get Tickets:
All tickets are for general admission seating. Doors open 30 minutes prior to scheduled concert time.
Buy Online

Pay with your credit card online

Purchase form will appear below as soon as tickets are available.

Buy at Buffalo Books

Buffalo Books is located at:

6 Division St E,
Buffalo, Minnesota 55313.

Buy at the Door

Tickets can also be purchased at the door prior to the start of the concert. Cash, check and credit card accepted.
Save $1.00 when ticket is purchased online
"*" indicates required fields